Torrent Viewer with Bitport.io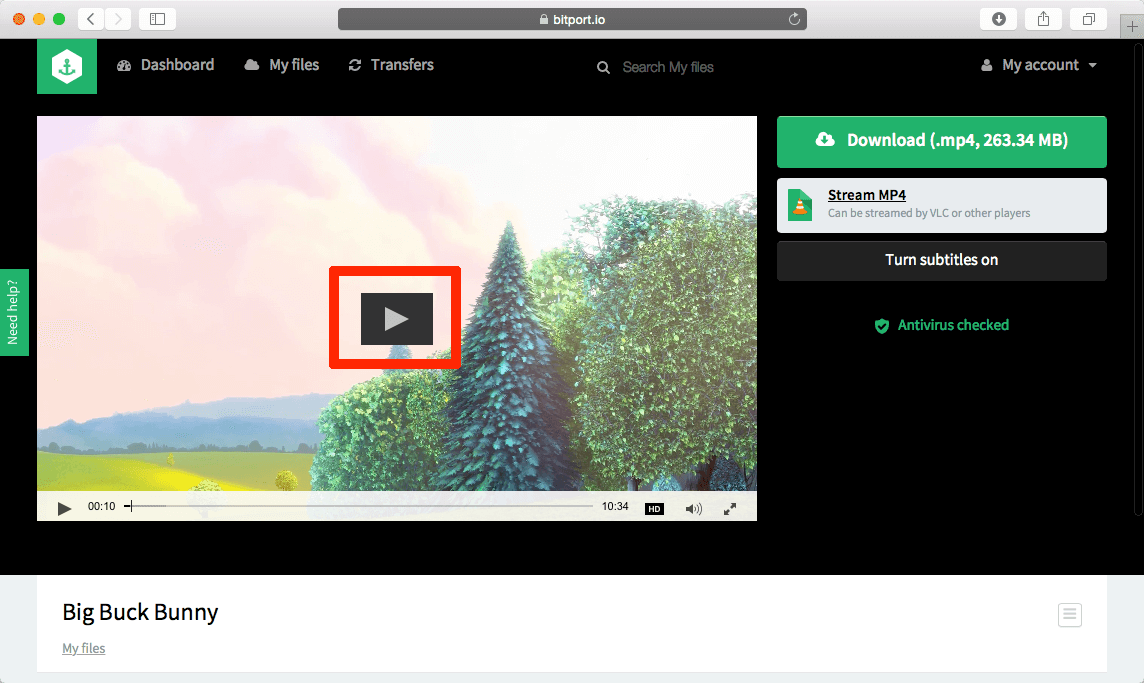 You have downloaded your torrents, and now it is time to view them. Do torrent programs have a built-in system or do you need external programs actually to watch and view your torrents? Some programs have a built-in torrent viewer, and some do not. Some have an HD option, and some do not.
At Bitport it does not make any sense to have to use separate programs for different things that are related to torrents. That is why we decided to put everything into one single package.
With Bitport, you get fast anonymous downloading and torrent viewer all in one!
A great torrent viewer allows you to view your torrents in HD and a simple manner. Simply download your torrents and view them in HD right there in your browser. If you do not want them on your PC, you do not have to download them. Leave them in the cloud and view them right there and then. Our system remembers where you left off and will pick up the video from the minute you closed the browser.
There is no need to download any extra programs to have the best torrenting experience. Of course the same goes for other devices than PCs/Laptops. With the HD viewer built into Bitport itself, you can watch whatever you want on your phone or other devices. Nothing needs to be downloaded into the device to make this work.
Torrent viewing has never been easier than now.